Podcast | Commercial Auction | Commercial Investment | Commercial Central London Investment | Residential Auction
Podcast: Auction market update with commercial focus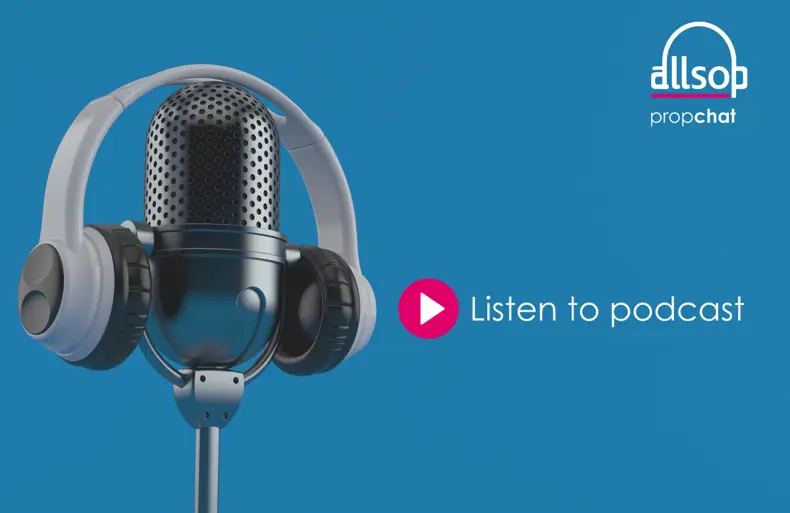 Having concluded £135m through the sale of 354 residential, commercial and mixed-use lots in the last four auction days, Allsop Auctioneers George Walker and Richard Adamson discuss the latest update from their markets with special guests. 
George and Richard are joined in the studio by Nick Pemberton from Allsop's West End Investment team and Amy Heuch from Allsop's Private Client desk who discuss how their sales reflect the challenges of auction sales in this testing market.
To listen to the podcast, click on the audio player below
The podcasts presented here are for general guidance and represents opinions of our teams based on the property market at the time of recording. All details are correct at time of recording.
---
Thinking of selling or would simply like some advice?
We hope you find this podcast useful. If you are interested in knowing more about buying a property at auction, through private treaty or have a single property or an investment portfolio you might want to sell, then please get in touch. 
George is a Partner and Auctioneer in the Commercial Auction Team . He has been an auctioneer for over 25 years and has had a hand in selling over £6 billion of commercial real estate
Richard is a Partner and Auctioneer in the Residential Auction Team. He oversees the sale of a wide range of asset types across the residential sector.
Nick is a Partner in the West End Commercial Investment Team. He provides strategic advice to UK funds and private international investors on the acquisition and disposal of Central London investments. He also leads the firm's international alliances with Millennium Group in Asia and Citi Private Bank, predominantly Middle East.
Amy is a Surveyor in the National Commercial Investment Team, She deals with the disposal and acquisition of commercial property.
---
Like to listen to more of our podcasts?
Then subscribe to our Allsop Propchat podcast channel through Apple Podcasts, Google Podcasts, Spotify and Amazon Music.