Residential Letting & Property Management
Offering tailored property management solutions for Build to Rent (BTR) and single family housing assets.
Our Team
Allsop Letting & Management (ALM) was established in 1999 as a subsidiary of Allsop. Our aim is to add value for our clients, whilst also delivering an exceptional service to residents.
WHAT WE DO
We offer end-to-end property management solutions tailored to optimise each asset. 
Our comprehensive services include:
Income & expenditure budgeting
Mobilisation
Scheme marketing
Letting & management
Facilities, property & estate management
Asset management
Leasehold management
WHY ALLSOP
We combine our extensive experience in managing large-scale portfolios, with our in-depth residential investment experience.
With more than 50 staff across London and Leeds, as well as over 40 operating on-site, the team has the depth and experience to meet the most challenging of client objectives.
We operate more than 5,000 residential units nationwide and specialise in institutional-grade Build to Rent and single family housing assets.
We are proud to work with Allsop Letting and Management on our BTR portfolio. They deliver a seamless customer experience to our residents with their expertise and willingness to embrace new technologies. Despite the challenges a global pandemic threw at the sector, their detailed focus and collaborative approach to projects continues to set Allsop apart and we look forward to continuing to work together on future ventures.
Darren Hutchinson Managing Director, Head of UK Real Estate Transactions, Barings Real Estate
I instructed Allsop, after open tender followed by a presentation, to manage two large residential blocks in London SE1. These blocks involve many issues – a complex tenant mix, significant backlog maintenance, block and flat refurbishment and detailed cash flow projections, all of which have been undertaken to a highly professional standard. I have no hesitation in recommending them.
Gail Macdonald, Estates Manager, Guy's & St Thomas' Charity
Allsop Letting and Management bring a wealth of knowledge to every project they participate in, their innovative approach and comprehensive understanding of the BTR sector makes them a valued contributor and I look forward to our continued partnership in the future.
Shannon Conway Residential, Director, Glenbrook
We Launched & Previously Managed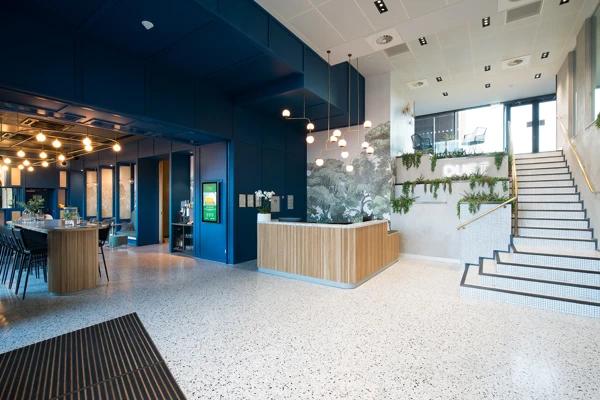 Duet, Manchester
Duet was the number one Build to Rent development in Manchester as voted for by residents in an independent Homeviews survey and the holder of all six Homeviews Awards of Excellence in 2020 and 2021.
Other Build to Rent Services