Podcast | Student Housing | Auction | Commercial Auction | Residential Auction
Podcast: £100M of auction sales and is it time to diversify into the Student sector?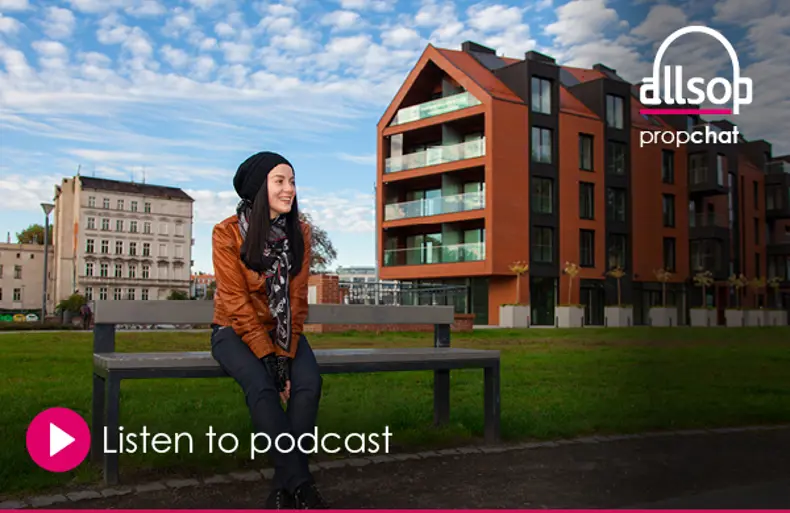 In our newest Allsop propchat podcast we review the last four days of auctions which has raised over £100M – who is buying what and why? 
With over 400 transactions there is a lot to cover including the most popular lots in each sector, and why?
George Walker, Commercial Auctioneer and Richard Adamson, Residential Auctioneer are also joined in the studio by Anthony Hart Student Housing Specialist to consider the pros and cons of the resilient student sector.
Is now the time to diversify into student living? How is the sector different to single let assets, the costs, opportunities, how to identify the best towns and cities and historic rental growth trends.
To listen to the podcast click on the audio player below
The podcasts presented here are for general guidance and represents opinions of our teams based on the property market at the time of recording. All details are correct at time of recording.
---
Thinking of selling or would simply like some advice?
We hope you find this podcast useful. If you are interested in knowing more about buying a property at auction, student housing or have a single property or an investment portfolio you might want to sell, then please get in touch. 
George is a Partner and Auctioneer in the Commercial Auction Team . He has been an auctioneer for over 25 years and has had a hand in selling over £6 billion of commercial real estate
Richard is a Partner and Auctioneer in the Residential Auction Team. He oversees the sale of a wide range of asset types across the residential sector.
Anthony is a Partner in the Student Housing Team. He provides strategic advice to clients on the acquisition and disposal of residential investment and student assets.
---
Like to listen to more of our podcasts?
Then subscribe to our Allsop Propchat podcast channel through Apple Podcasts, Google Podcasts, Spotify and Amazon Music.