Blog | Student Housing
Local authorities and PBSA – Getting The Balance Right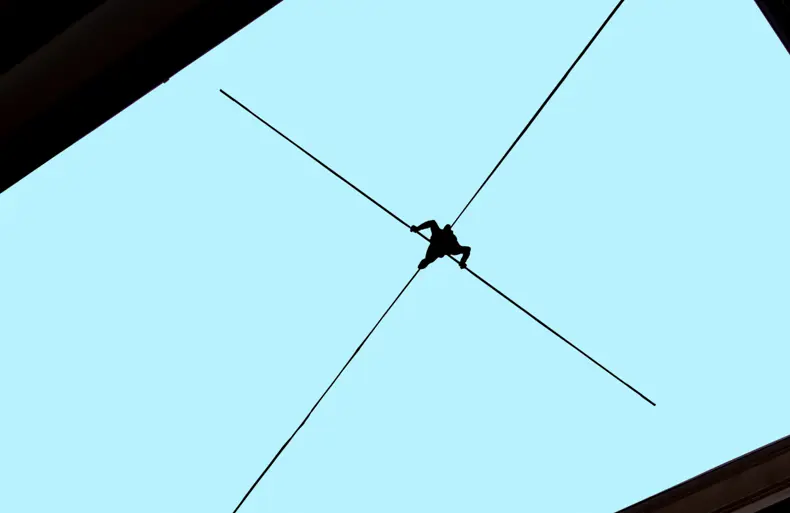 In 2009, Manchester City Council commissioned the "Manchester Student Strategy" to deal with the provision of student accommodation and to identify opportunities for effective neighbourhood management
At the time, there were fears of oversupply in the city, owing to the announcement that in 2010, student tuition fees would increase from £3,000 per year to £9,000 per year.
Coming out the back of the global recession, purpose-built student accommodation (PBSA) was an emerging asset which was already becoming popular with investors and developers, favouring it over mainstream residential and commercial opportunities. In response, Manchester developed a Core Strategy (adopted in 2012) with the objective of managing the supply of student accommodation throughout the city. In eight years to December 2020, the number of students in the city had increased dramatically and in a review of the policies implemented in 2012, it was deemed the tools for determining planning applications, whilst still effective, should be reconsidered in full. Frustratingly, given the lack of dynamism in our planning frameworks, it is unlikely a new Local Plan will be adopted before the end of 2023. Due to the acute shortage of student accommodation, first-year students in Manchester from the 2022 intake are being offered a one-off payment of £2,500 to find alternative accommodation (of which there is none available), or the option of a place to live in Preston or Liverpool with a rental contribution. Stringent and outdated policies are now holding the city back, and the existing PBSA stock is older and therefore poorer in comparison to other regional cities. The risk of not securing a bed is putting students off Manchester – it is also comparatively expensive because the lack of supply is driving rents in both PBSA and the BtR/PRS sectors. Flip to Sheffield and Liverpool and there is a very different dynamic. Here, the delivery of too many beds too quickly has suppressed investor confidence, put downward pressure on rents and created difficulties for the viability of new PBSA developments. Then there are towns such as Bolton, overlooked by investors because of its lower ranking university, where the erection of temporary portacabin accommodation is addressing the imbalance of supply/demand. In Nottingham, the authorities have granted enough planning consents to account for 11% of the total regional PBSA planning pipeline in the UK – 12,000 beds. Coventry suffers from poor market sentiment because it is deemed oversupplied, but it is more the case that it is oversupplied with the wrong type of accommodation – studios in Coventry are full for this year.
The only consistent approach towards the delivery and management of student accommodation amongst local authorities seems to be the implementation of Article 4 Directions to control the spread of student houses in multiple occupation (HMOs). This piece of policy allows local authorities to remove permitted development rights and stipulates a requirement for planning permission to turn a regular house into an HMO in designated areas. Every single local authority housing the top 50 universities in the country has implemented an Article 4. So, traditional HMO accommodation is being squeezed, you cannot get planning for PBSA in Manchester, Nottingham is seemingly granting permission for every submission, Coventry has too much of the wrong type of accommodation, you cannot build in Bolton because it's not viable (despite demand) and Sheffield, like Liverpool is taking the brunt of investor sentiment because too much was delivered too quickly (despite both being major UK student hubs). The question has to be, what are local authorities seeking to achieve and what should local authorities be doing to address the clear need for more student accommodation? In many ways, Manchester got it right; quick to consider the implications of the student population on the city and designing polices to mitigate oversupply, considering both suitability and local demographics. However, 2009 policy is not fit for 2022 demand.
To create a more sustainable student accommodation environment for all - students, landlords/investors, local authorities and existing residents – we need a more balanced approach:
1. Big shiny buildings look great and give the impression of a city prospering but it's a false economy. We need to start out by using a proper analysis of demand: Sheffield City Council's accommodation strategy (2014-2019) stated at the time of reporting there were 16,500 PBSA beds which would accommodate 28% of the current student population. This is completely the wrong way of assessing market demand. This might explain why the city finds itself in a position of oversupply.
2. How a building looks, and an appreciation of the current built and social environment is paramount to a local authority decision making process, but there should be a third and just as important consideration which is the composition of accommodation. How many studios and how many cluster flats? This helps to ensure accommodation is fit for the demographic. So, in Coventry you might prioritise studios and in places like Bolton – ensuite (more affordable) accommodation. This would ensure the PBSA being delivered into a given market is appropriate for its needs.
3. In locations like Bolton where there is a growing entrepreneurial university, a backbone to a small town, local authorities should look to invest (perhaps with their own pension funds) to support the development of new student accommodation. It is impossible for private investors to make a development appraisal work but a nomination/lease agreement with the local university would make a sustainable and all-round positive contribution to the local economy. There should not be a situation where we cannot support demand – there are solutions.
4. We can overlay predicted student growth and the planning pipeline and control the introduction of new developments to prevent situations like in Liverpool and Sheffield from occurring again – putting a stop to the cyclical boom and bust approach. Liverpool and Sheffield should be some of the best and most sustainable locations for student development in the regions, hugely successful multi-university cities, highly regarded and loved by students. Yet because there is no control over the introduction of new beds, investor sentiment towards the cities is periodically affected. If we take the current situation in Nottingham as an example, where the planning pipeline is comparatively big, you might assume this will lead to an oversupply situation similar to Liverpool and Sheffield previously. Actually, the five-yearly student growth rate in Nottingham is 5%, a trend which is predicted to continue. That amounts to an additional 3,000+ students per annum, and the market is already in undersupply. Therefore, if the local authority were able to manage the delivery of the 12,000-bed pipeline, they could avoid periods of saturation and retain consistent inward investment. That would be in everyone's favour.
5. Demand for further accommodation can only be met by new PBSA as the HMO supply in every city is being squeezed by Article 4. Local authorities therefore need to be realistic about the policies they adopt to manage the delivery of new PBSA. If control mechanisms are overly onerous, these will create unhealthy city-wide economic issues. Equally, if policy is weak and city pipelines boom, this too creates economic issues in the form of deliverability/viability brought on by sentiment. Policies need to be flexible, allowing for changes in demand over time.