News | Student Housing
High-spec student-led PRS portfolio in Newcastle launches to market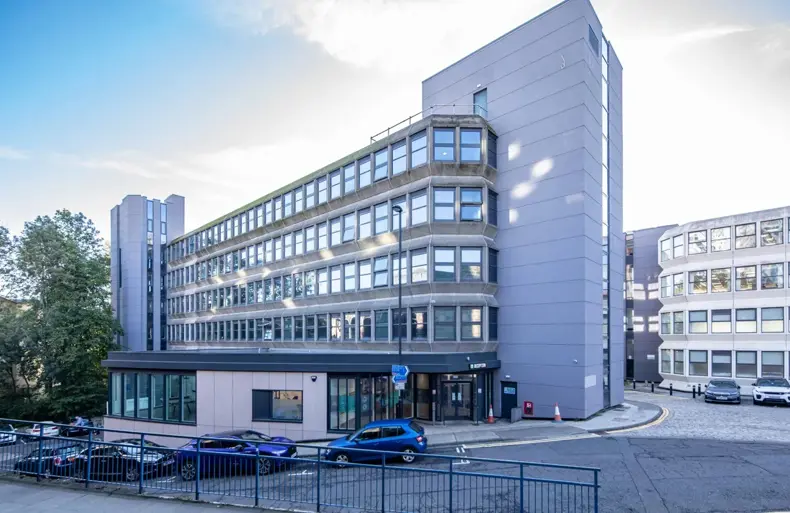 354 luxury studios spread across three buildings are now available for purchase, with offers sought at £38M
Leading UK property consultancy Allsop has brought to the market a portfolio of private rented sector (PRS) buildings in Newcastle, the largest city in the North East of England, designed with students and young professionals in mind. Comprised of three buildings – Tyne Bridge Apartments, Melbourne Apartments and Jesmond Apartments –the portfolio includes 354 luxury studios.
All three buildings have been created by Urban Study and completed to a high standard, featuring an array of amenities, including a private gym, a cinema, workspaces and secure parking. Each studio has a double bed, a kitchenette, a dining area, a study area, a TV, and an ensuite bathroom, with three different room sizes on offer.
Tyne Bridge (GIA 46,592 sq. ft.) and Melbourne Apartments (GIA 36,740 sq. ft.) are located within walking distance of both Newcastle University and Northumbria University, with a plethora of restaurants and shops a short walk away. Jesmond Apartments (GIA 42,490 sq. ft.) is situated in Jesmond, Newcastle's most expensive and upscale suburb, with a variety of independent boutiques, restaurants and cocktail bars nearby. All three buildings have been popular with students and young professionals alike and are fully occupied.
Newcastle boasts two large universities, including the Russell Group university of Newcastle, which saw admissions increase by 43% between 2015 and 2020. Its GDP has been predicted to grow by 4.5% in 2022, with £1.5bn of investment planned for the city, and its tech sector has been recognised among the fastest growing in the UK, making it an attractive choice for talented professionals.
All of the properties are currently professionally managed by CRM Students, an independent student accommodation management company.
Anthony Hart, Partner, Student Housing at Allsop, said: "This student-led PRS portfolio presents a compelling investment opportunity thanks to its location in one of the fastest growing cities in the UK with a substantial young population, and the quality of assets within it. The purpose-built student accommodation pipeline for Newcastle is constrained, while its student population has been steadily growing despite Brexit, and its status as one of the leading tech hubs in the UK has turned it into a magnet for young professionals. The three buildings are perfectly located in the most-in-demand leisure destinations of the city, whilst offering easy access to both universities, which explains the high occupancy figures and should provide comfort to prospective investors."
Offers are sought in the region of £38M (GIY 7.9%, NIY 5.5%).
For more information contact:
anthony.hart@allsop.co.uk
+44 (0)113 236 6677