Blog | Auction | Residential Auction
Allsop releases another bumper catalogue ahead of November residential sale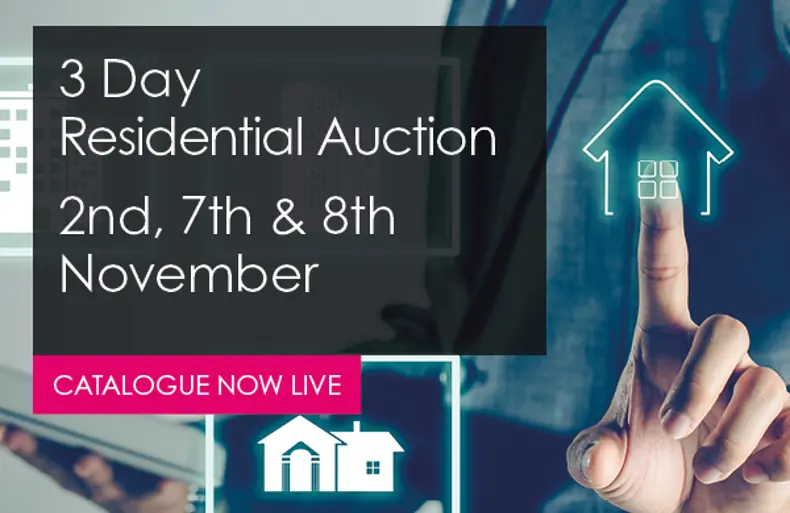 Allsop, the UK's leading property auction house, has released its November residential auction catalogue offering 512 lots, 20 of which are guided at £1m or above. The latest catalogue features a mixture of investment and development opportunities across the UK, including a Grade II-listed chalet with mooring boatyard in Surrey and a pair of linked two storey mews properties with planning in Bloomsbury.
Allsop's previous residential auction was its largest in over a decade, raising £67.5m, representing a success rate of 86%. Together with its commercial auctions arm, Allsop raised more than £100 million in September from the sale of residential, commercial and mixed-use assets.
Richard Adamson, partner and auctioneer at Allsop, said: "Following the success of our three-day September auction, which raised £67,500,000 with a success rate of 86%, the tremendous volume of supply and demand for investment and development opportunities has once again required us to hold a multi-day sale. The catalogue features a wide variety of asset types covering the length and breadth of the country and we anticipate a busy few weeks ahead.
"What this demonstrates is the fundamental attractiveness of real estate as an investment class – whether as an asset to hold or a value-add opportunity – particularly when combined with the surety of the auction sale and the national and international reach of an auction house like Allsop."
Auction highlights include:
Allsop's next residential auction is taking place on 2nd, 7th and 8th November. The complete catalogue can be viewed here.