Blog | Office Leasing | Offices
Oxford Street: Retail Powerhouse To Office Hub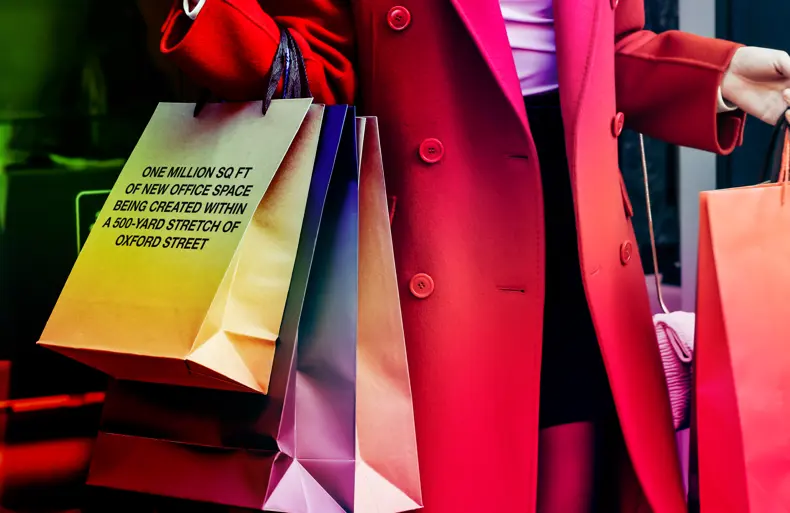 The latest in a long line of planning approvals was achieved over the summer when Westminster City Council granted permission to British Land & Norges Bank for their proposed office-led redevelopment of the West One Shopping Centre. Located above Bond Street Underground Station, this will provide 100,000 sq ft of new Grade A office space alongside a re-configured 40,000 sq ft of retail accommodation.
And so the remarkable repurposing of one of the world's most celebrated shopping thoroughfares continues, shifting from a retail haven into a dynamic hub for office occupiers.
This on-going transformation, so far, will result in over one million sq ft of new office space being created within a 500-yard stretch of Oxford Street. All the more surprising is that this quantum of space is being delivered within a short timeframe with expected completion over the next 2-3 years.
The largest of the schemes currently underway is Ramsbury's conversion of the former Debenhams department store, which is due to provide over 370,000 sq ft of office space from 2024.
In addition, John Lewis has obtained permission to turn up to 300,000 sq ft of its flagship store from retail to office space although as we write today it has yet to be confirmed how much of this will be implemented.
The other major repurposing on the stretch is the former House of Fraser department store, originally constructed in 1937, but now undergoing a comprehensive redevelopment. Alongside the conversion of its upper floors into office space, it is importantly aiming to provide high quality amenity for occupiers with a top floor restaurant benefitting from terrace space and exceptional 360 degree views of the West End, alongside a gym and swimming pool planned for the basement floors.
In many senses it is unsurprising that following a lengthy period of decline for the high street in general terms, accelerated by the pandemic, even one of the most high profile retail streets in the world would have to adapt. This has combined with what has proved to be an exceptionally resilient West End office market, which has become starved of new Grade A supply in core locations.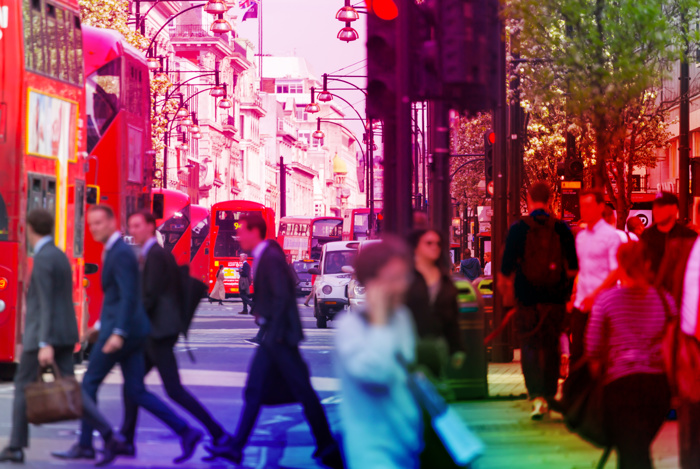 At present the availability of Grade A new supply in Mayfair sits at just over 1% of total available stock. This level of scarcity is resulting in unprecedented increases in rents being achieved in the submarket. In a market where occupier demand continues unabated for high quality, large floorplates in locations offering top evel amenity and transport connectivity, the conversion of Oxford Street into a dynamic office location in its own right appears to be a perfect fit – combining new repurposed buildings alongside the existing amenity and infrastructure is an effective solution to the market's supply problem.
So whilst there is demand, and more importantly potential supply to meet it, there are a number of key considerations which need to be assessed fully in order for this transformation to continue successfully.
At 458 Oxford Street, the on-going process of M&S's proposed redevelopment of their store has been well documented. The scheme, having been previously approved by the Mayor of London and Westminster City Council, has subsequently been "called in" for further consideration by central government. It has become a high-profile test case around the sustainability balance of retaining existing building structure vs the full life cycle operational efficiency of a new building. Everyone will be monitoring closely the outcome of the public enquiry into the scheme, and how this decision will affect new proposals moving forward.
But whilst the conversion of these grand retail buildings to offices has never been more in the spotlight, it is certainly not a new endeavour. Allsop's own HQ at 33 Wigmore Street was once the most architecturally impressive department store in the city.
Opened in 1850, under the Debenham & Freebody brand, it was an early example of how high-quality office space can be provided in a building not specifically constructed for the purpose, whilst retaining some outstanding features of the era. Having undergone a recent refurbishment of reception and common areas, we were pleased to be involved in the recent letting of the vacant floors on behalf of our client (and landlord), Lazari Investments.
Sadly, unlike how the former House of Fraser is expected to, that refurbishment didn't stretch to a swimming pool in the basement (but never say never…). However, what's clear is that while Westminster City Council is engaged in its own efforts to reinvent and repurpose what it calls "the nation's favourite high street", the landlords and occupiers of its 1.2 miles are continuing to make their own strides to bring new life and footfall back to one of the world's most famous streets.