Publications | Commercial Investment | Property Market Updates
National Investment Market Update - Q4 2022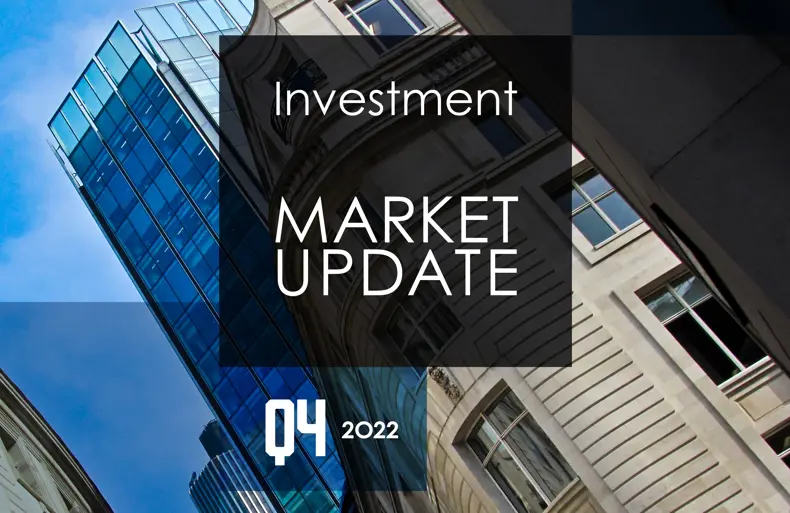 Lessons from the Past - Looking back 40-years 
In this Q4 edition, we have included a 40-year yield table showing all the sectors highlighting inflation rates and UK Bank Base Rates and comparing recessions. 
Included are snapshot views of the market by the team and many of our recent transactions in every sector. 
We hope you find it interesting and if we can assist you in future sales and acquisitions, please give any of the National Investment team a call.