News | Commercial Auction | Auction
Allsop's Commercial Auction Team raised £53.97m from the sale of 54 lots across the UK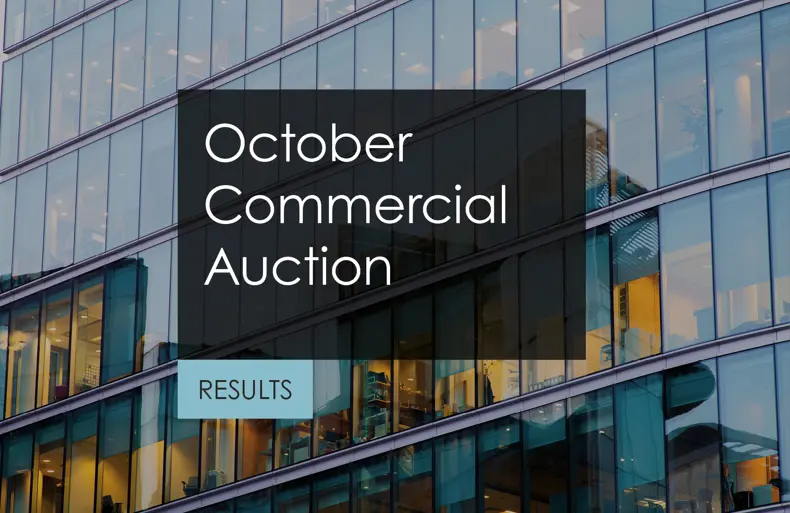 Largest lot sold at over £4m – Care UK Home, Kenilworth for a fund
Average lot size over £1m due to the sale of twenty-two lots of £1m or more
Half of the top ten lots sold for Funds and REITs
The market continues to be tricky as all transactional teams in London are finding, but the Allsop Commercial Auction team were treated to a broad base of instructions, including several multi million pounds sales from Funds who wanted to draw their sales to a close.
The auction process found new buyers, ready to compete and exchange as many lots were sold before the sale began.
One of the Fund clients said:"It's great to show how auction and Private Treaty can come together to get deals done. The tougher the market, the more creative you have to be"
Overall the number of buyers was down year-on-year but those buyers who are exploring options are cash rich, informed investors who recognise the yield shift on offer.
Tesco and Farmfoods both sold leasebacks, with the Tesco in Oxford setting a strong tone selling at £1,050,000 a yield of 5.4% for a new 15-year lease.
Farmfoods' sales draw wide interest, with their Birkenhead store selling at £927,500 and 6.6%, as seven buyers competed online.
Appetite of course extended to the London lots, with a highlight being a lot in Westbourne Grove, Bayswater where seven buyers competed at auction.
Highlights included;
George Walker, Partner and Auctioneer at Allsop, said:
"Whilst buyer numbers are clearly down, it was good to see competition for the more popular lots where buyers recognise good real estate let at realistic rents, for which they will compete hard.
Cash returns continue to be strong as a risk free alternative to property, but regardless the very best lots are selling at better than the benchmark 6% as our buyers trust the sector.
The majority of sales were retail, making up 72% of lots sold, but the breadth of stock included industrial, a long let pub with Marstons plc guarantee, a cinema, and a care home giving buyers a wide choice of stock.
With the MPC holding rates at 5.25% again for the second month, the market has had a break from ever rising rates but the medium term is far from certain and a buyers' market is likely to prevail for a while"

Our next auction is on December 12th 2023