News | Residential Auction | Auction
Allsop raises over £78m from November residential auction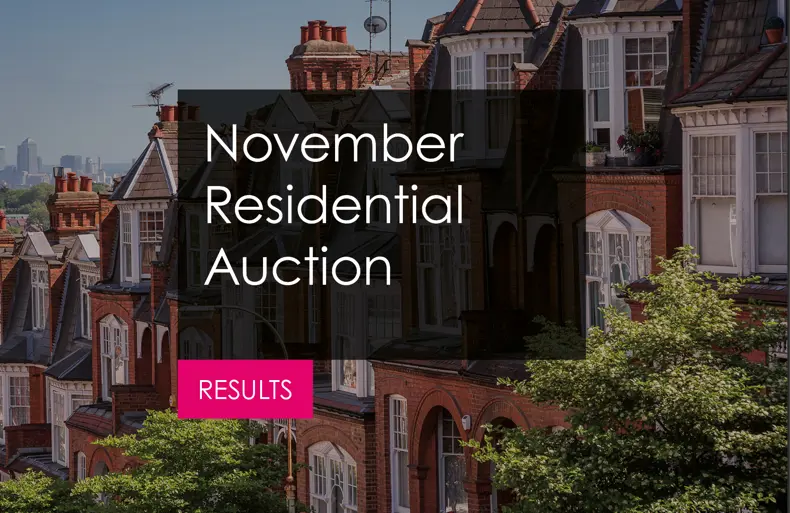 Allsop raises over £78m at its latest residential auction
13 lots sold for over £1m, with the highest value asset purchased for £2.02m
The November auction is the largest sale since February 2018 and yielded a success rate of 84%
Allsop, the leading property consultancy and the UK's largest property auction house, raised over £78 million at its November residential auction, representing its largest sale since February 2018.
With more than 500 lots on offer, the auction was delivered over three days and resulted in a success rate of 84%, with 13 lots having sold for more than £1m.
The success of the residential sale in November, alongside the firm's commercial auction on 31 October, means that Allsop raised more than £135 million through the sale of 354 residential, commercial and mixed-use lots in the space of 10 days.
Richard Adamson, partner and residential auctioneer at Allsop, said: "We are delighted with the results of our latest residential auction, our largest and most successful since February 2018. Once again, we're seeing the volume of supply and demand for income-generating and value-add opportunities, reflecting an eagerness within the market for well-priced stock. With every auction sale, we can provide more and more insight into trends in the market, and into how our buyers and sellers can best find value – and we look forward to continuing to build on that over the coming months including our last sale of 2023 in December."
Residential auction highlights include:
Allsop's next residential auction will take place via live stream on 14 December 2023.