News | Commercial Auction | Auction
Allsop raises £36m at September commercial auction from sale of 63 lots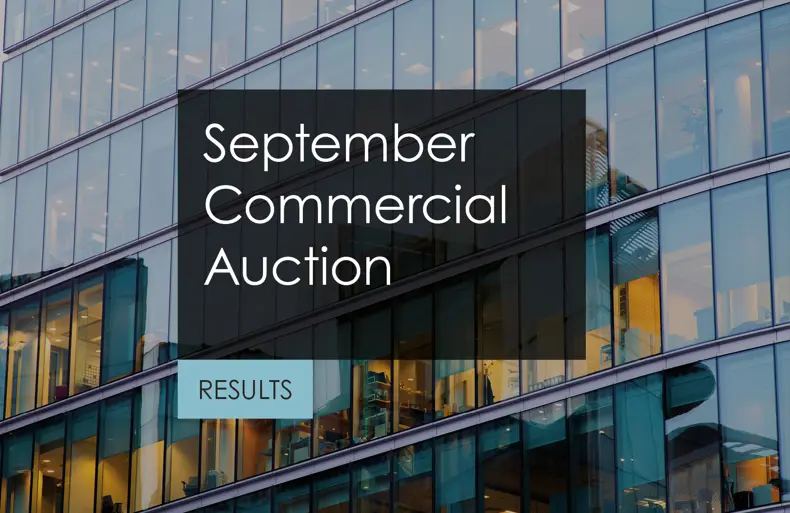 Largest lot sold at the auction was for £2.1m (7.2%), a parade including Tesco in Wallington, Surrey
Eight lots sold at £1m or more
Highest overage above reserve for some time at 14%
Allsop, the UK's largest property auction house, has now raised £36m from the sale of 63 lots across the UK through its September commercial auction, representing a success rate of 83%.
The auction featured a range of lots, from mixed-use residential development and commercial assets to high street parades including one with a Tesco in Wallington, Surrey, which sold for £2.1m. Among the most popular lots on offer was a portfolio of 10 dentist surgeries across the south of England, which all sold at an average yield of 5.8% net, 17.5% ahead of the reserve prices.
George Walker, partner and auctioneer at Allsop, said: "Buyers have become increasingly selective as the year has gone on, as the market waits for any sign of the peak in interest rates – which may now have arrived with the monetary policy committee holding rates at 5.25%, ending 14 months of increases.
"From our September auction catalogue, we have to-date sold 63 lots where the sellers were prepared to listen to the market and where buyers seem increasingly to be sensing a strong opportunity. This competition generated the highest overage above reserve for some time, averaging 14%, which proves the principle of realistic pricing at the outset.
"With a wide range of cash savings accounts now offering a risk free 6% return for 12 months, yields have shifted out to allow for the risk premium on their cash, essential for long term investment, unless buyers are able to add value to the opportunity."
Highlights from the auction included:
Allsop's next commercial auction will be held online on October 31st 2023.