News | Valuation
Launch of Valuation Intelligence Hub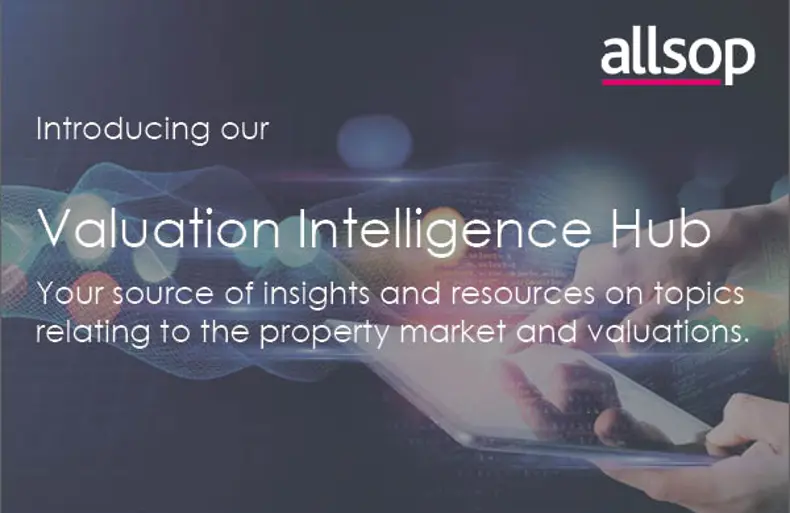 We are pleased to announce the launch of our Valuation Intelligence Hub on the Allsop website. It provides information and resources on topics relating to the property market and valuations.
The Valuation Intelligence Hub features articles relating to Use Class Order, PDR, Ground Rent Reform, EPC/ESG, Regulated Tenancies and Help to buy. These articles will be periodically updated as regulations or legislations change, so please check back to keep informed of current news.
The page also includes links to their latest Yield Guide and the RICS Valuation Global Standards Red Book.
As part of this launch we have created a dedicated Allsop Valuation Insights LinkedIn page which we invite you to follow, for updates and commentary on the property valuation market and alerts of updates to our webpage.