News | Careers | Commercial Auction
Allsop continues to grow its commercial auction team with appointment of two more surveyors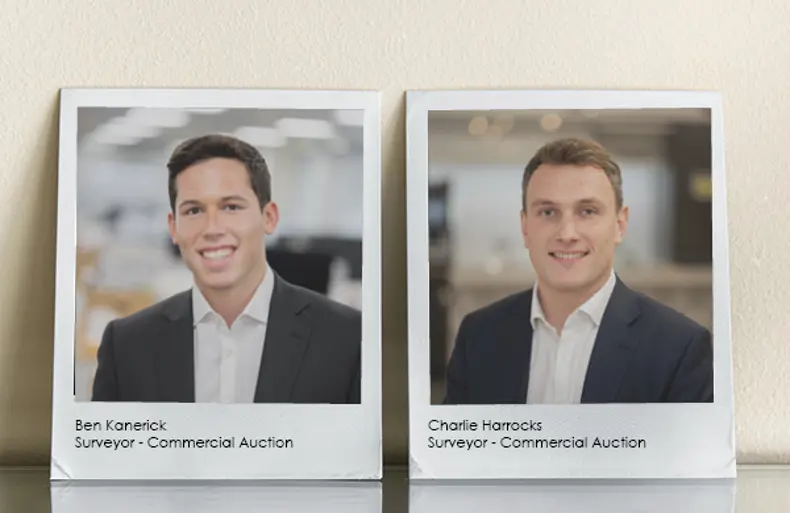 Two new surveyors join the team from the firm's graduate scheme
Growth of the team to provide additional support and strengthen the service to clients
Allsop, the UK's leading auction house, continues to grow its Commercial Auction team with the appointment of Ben Kanerick and Charlie Harrocks from the firm's Graduate Rotation Scheme.  Both will join as surveyors having previously impressed when they spent time in the team preparing for their APC's, which they are due to sit in October. 
Their roles will be to support the team and its clients with the inspection, research and marketing of a wide variety of commercial property throughout the UK.  With a view to building their knowledge and experience, developing their own client base and growing the Allsop business. 
Prior to joining Allsop Ben worked at Global Mutual Properties before studying Real Estate at Sheffield Hallam University with a placement year within the Commercial Auction team.  He has also spent time in Allsop's City Investment and Residential Valuation teams.
Charlie previously worked for Harrocks Commercial in the North of England before studying Economics & Management (International) in Leeds and an MSc in Real Estate in Liverpool.  At Allsop he has spent time in the West End Investment, Residential Valuation and Receivership teams.
Mark Gower, partner at Allsop, said: "We are delighted to welcome Ben and Charlie back to our team on a permanent basis. They are both very capable and talented individuals and, with experience across a variety of property disciplines now under their belts, they are fantastic additions to our business.  As a firm, we're constantly on the lookout for talented young professionals with a passion for property and have no doubt that Ben and Charlie will find this new chapter in their professional lives both enriching and stimulating."