News | Property Market Updates
July 2023 Property Market Update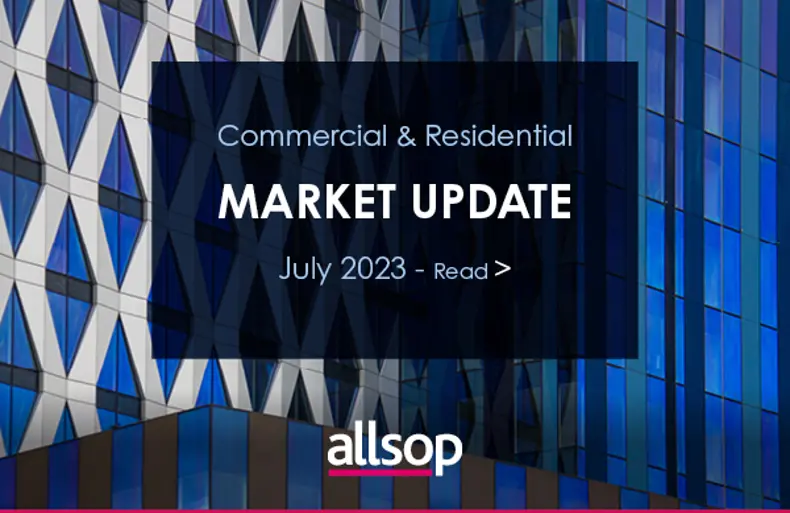 In real estate terms these are remarkable times. The steady drip of disappointing inflation indicators has pushed up interest rate expectations to new highs and a further round of repricing assessments across all sectors is ongoing. The markets are changeable, but transactions are happening, albeit at a lesser level of turnover, but liquidity remains particularly regarding smaller lots.
I have pleasure in sharing our current market update which outlines our thoughts and observations from the Allsop perspective across our various teams and to start with a deeper than usual dive into the economy and the interest rate environment from our newly appointed Head of Research, Seb Verity.
If you would like some advice about your property from any of our teams, complete our contact form with your details of your enquiry/property information and one of our team will get in touch.