Publications | Commercial Investment | The Property Market
Our view on H1 2023 national property investment market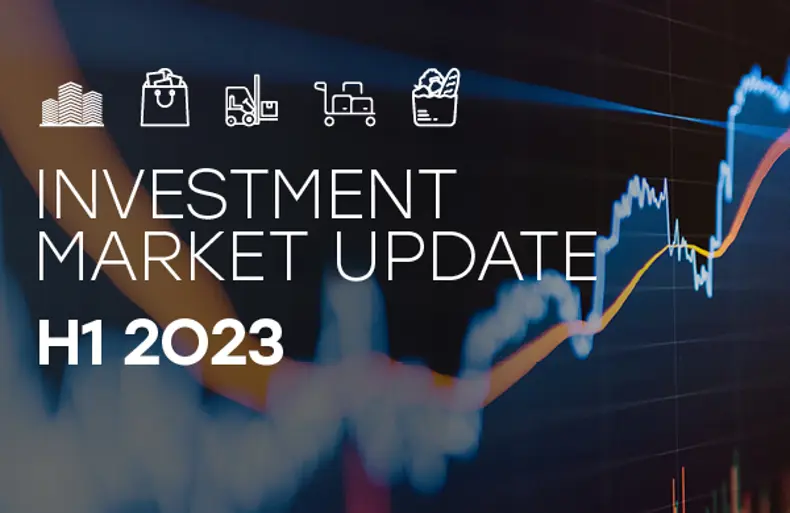 Now that we are almost halfway through the year we have pleasure in sharing our latest Market Update for H1 2023.
It is striking to see transactional volumes down by as much as 60% at circa £13bn which is significantly less than the long-term half year average of £25bn - £30bn.
The industrial, retail warehouse and food store sectors have remained popular with investors, and we have witnessed some yield compression since the start of the year.
The market has been dominated by overseas and private buyers who account for approximately 70% of all purchases.
The National Investment Team have been active in all sectors of the market and we hope our H1 2023 market update will be of interest to you.
---
Thinking of buying, selling or would simply like some advice?
We hope you find this update useful and if you are interested in knowing more about any of the sectors covered in the publication our team would be delighted to hear from you, so please get in touch.