News | Charity
Allsop headline sponsor LandAid 10K 2023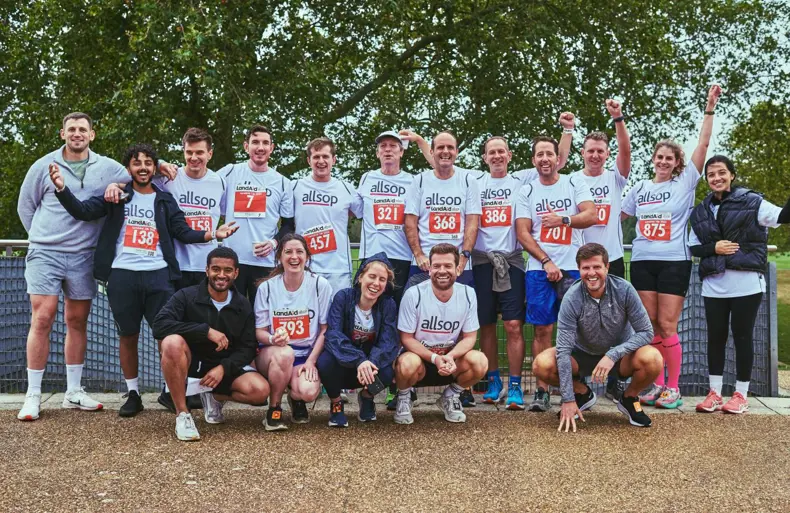 Allsop were the proud sponsor of the LandAid 10k run on Wednesday 20th September which was held to raise money to help support young people who are facing homelessness in the UK.
Well done to all of the runners who battled on through the wind and rain.
It was won by our very own Henry Chamberlayne (a surveyor in the commercial auctions team) in an incredible time of 35.36 mins.  Please click here if you would like to make a donation.