News | Commercial Auction | Auction
Allsop Commercial Auctions launch 123 lot catalogue at prices from £3.75m to £50,000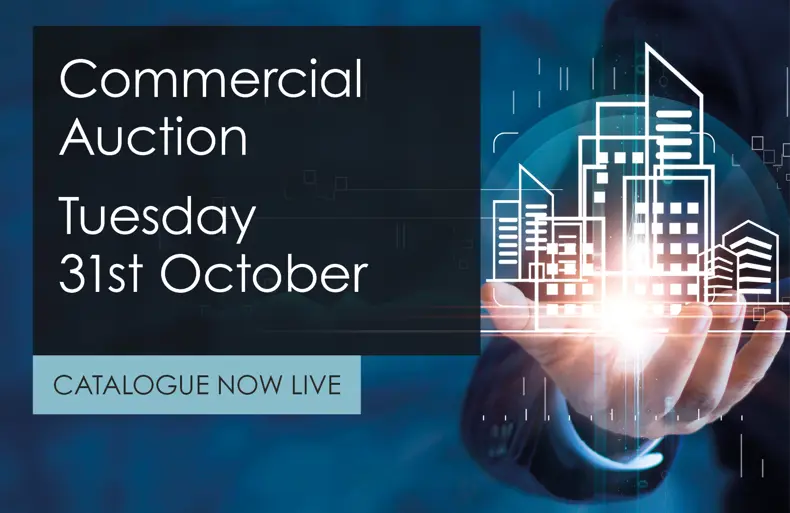 Includes 21 lots in London – both investment and development opportunities
37 lots guided at £1m or more
Lots include sales and leasebacks from Tesco plc and Farmfoods Ltd
Having sold over £300M this year, Allsop are pleased to release the latest catalogue which gives a wider range than usual in many sectors in London, the South East and throughout the UK.
The catalogue is dominated by larger lots, including investment and development opportunities from Kilburn High Road, London NW6  - lot 10,  to Windsor lot 14 which has the potential to create a residential scheme from the existing offices.
One of the largest lots, guided at £3.5/£3.75M, is lot 28 a care home let to Care UK at £571,233pa with annual RPI increases in Kenilworth which has already proved popular.
Tesco plc continue their sales of convenience stores let on new 15-year leases with stores in Oxford, Bournemouth and Southampton. Tesco have been joined by Farmfoods, who are offering two lots, let on new 20-year leases in Yeovil and Birkenhead.
Other retail lots include two shopping centres, in Hyde and Morecambe, lots 48 and 54 guided at £2.5M and £2M, or around £20psft at the guide prices. These will be sold in competition so the market will have a chance to see the demand for secondary multi-let centres.
Some of the aforementioned highlights include:
Lot 10 Kilburn 10 – 172-176 Kilburn High Road, let to Poundland, a Costa Franchisee and Supermarket at £143,500pa, guide price  £2.3/£2.4M
Lot 28 Kenilworth – Kenilworth Grange Care Home, let to Care UK at £571,000pa with annual RPI increases, guide price £3.5/£3.75M
Lot 8 Tesco Oxford – Tesco, 279 Abingdon Road, Oxford to be let to Tesco at £60,000pa, guide price £900,000
Lot 48 Hyde – Clarendon Square Shopping Centre, Hyde, let at £951,925pa, guide price £2.5M

George Walker, Partner and Auctioneer at Allsop, said "This year has seen demand ebb and flow from selling 100% of the William Hill lots in May to tougher times as rising interest rates have offered buyers safe havens and an uncertain funding market.
The stabilisation of interest rates will therefore give buyers more confidence to bid, particularly as medium term rates have fallen and sellers are more realistic in their pricing aspirations. This should provide the backdrop for volumes to increase over Autumn. This catalogue provides more breadth than usual covering the normal retail assets of every size, some strong leasebacks from Tesco and Farmfoods and assets across nearly every sector for investors to add to their portfolios".
The commercial auction will be held online only on Tuesday 31st October 2023. If you would like to bid against any of the lots featured in the catalogue, then please register to bid prior to the auction date.